HOBBY PAINT SCHOOL PROJECT
Hobby Paint School project is a cutting-edge concept related to art, painting and decoration intended to be a valid integration of didactic programs in schools of all degrees, from kindergarten to high school.
Throughout the tales of L&T, two new comics, kids can approach the art of painting, colouring and illustration, which is a stimulating activity for their emotional and creative sides, essential in every person's educational process.
Hobby Paint artistic workshops are specifically designed depending on the age bracket, educational level and, together with L&T puppet shows, provide an innovative addition for scholastic and extra-scholastic activities.
In addition to L&T comics, Hobby Paint provides original ceramic decoration activities with ceramic items related to specific subjects that can be arranged in accordance with teachers and tutors (ex. animals, flowers, plants, day-by-day objects, cartoon heroes etc.) that they are studying at school.
Hobby Paint sets up didactic workshops together with school staff, assuring children a unique manual DIY experience.
Are you a tutor or a teacher?
To arrange a Hobby Paint workshop at your institute, download our brochure for free (Italian only) in which you can find out how Hobby Paint school projects work, or contact us for further information.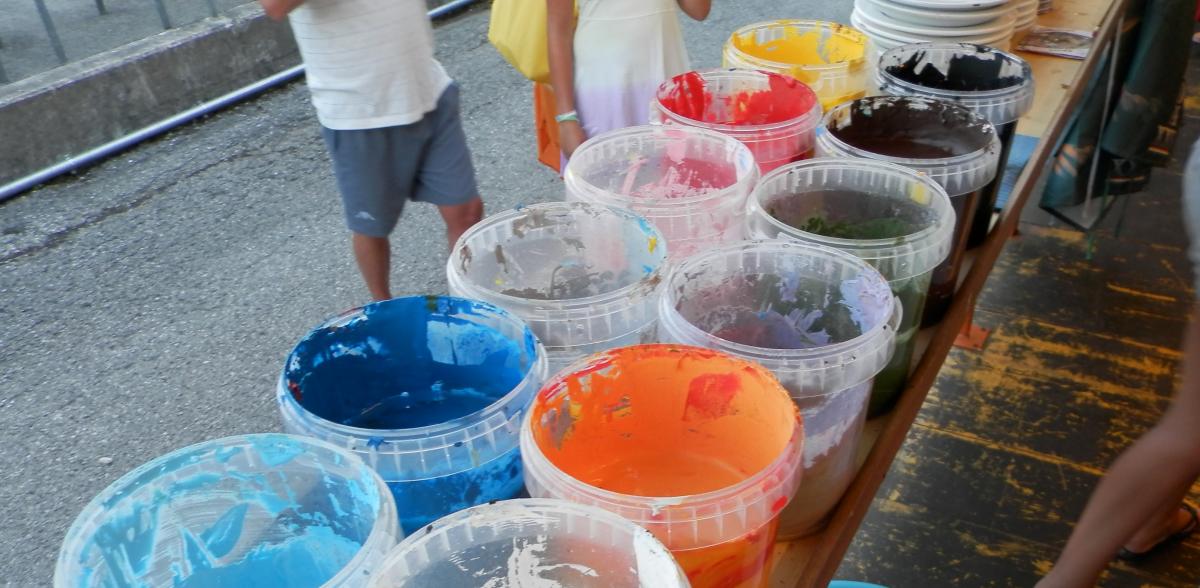 OUTDOOR EVENTS AND PLAYGROUNDS
Hobby Paint participates in main indoor & outdoor events where children are the guest stars. Fully-equipped with custom trailers, Hobby Paint staff quickly sets up, in a versatile way and in each situation, a mobile workshop composed of exhibition shelves, colour dispensers, desks and benches for painting and after-painting decoration with glitter. Stands can be deployed in versatile ways and occupy smaller or larger areas depending on the location's availability.
Organizers who wish for further information can contact Hobby Paint and arrange for our participation during an event. A form is available to show the how Hobby Paint workshops actually work (Italian only).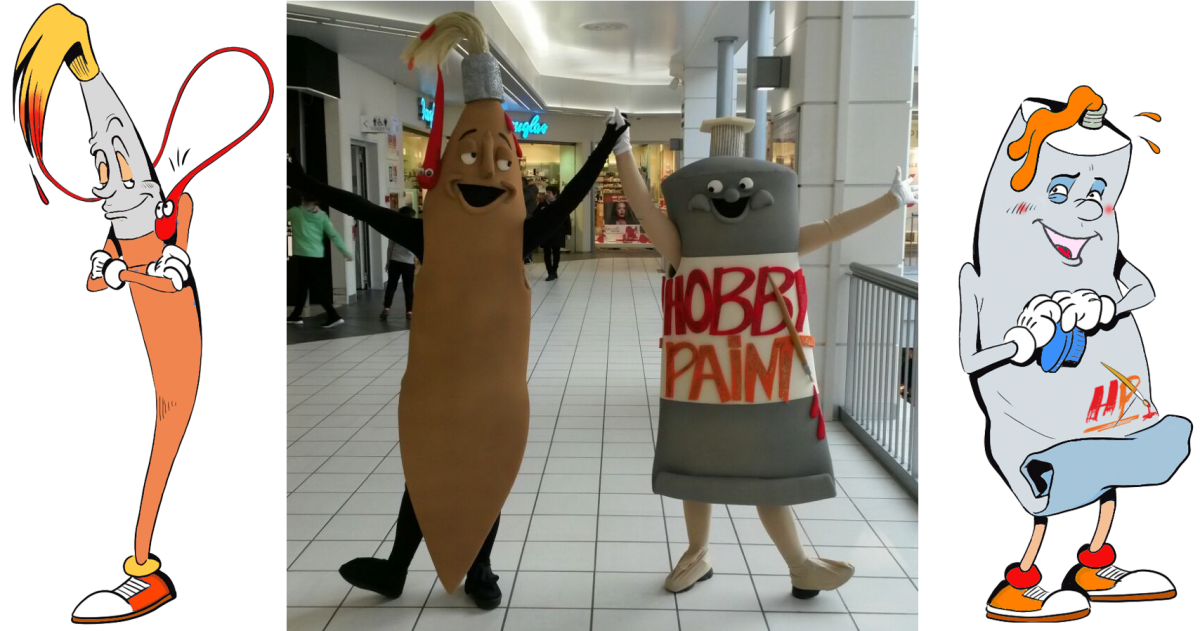 SHOPPING MALLS
Hobby Paint performs artistic workshops during the winter season at those shopping malls that wish to offer their customers an innovative creative experience that achieves resounding success mostly among young people.
Hobby Paint indoor events perform ceramic decoration of different items representing generic themes or specific objects specifically related to the event both according to the season (Christmas items, carnival masks, recurring events etc.) and the host location (shopping mall mascots, etc). In our gallery you can find some workshop samples held at different shopping centres around northern Italy.
The 'How-it-works' form is available (italian only)
Hobby Paint layouts occupy a small surface area and adapt to every situation inside open to the public establishments, using fully equipped trailers.
Please contact us for further information about how to host a Hobby Paint workshop at your center!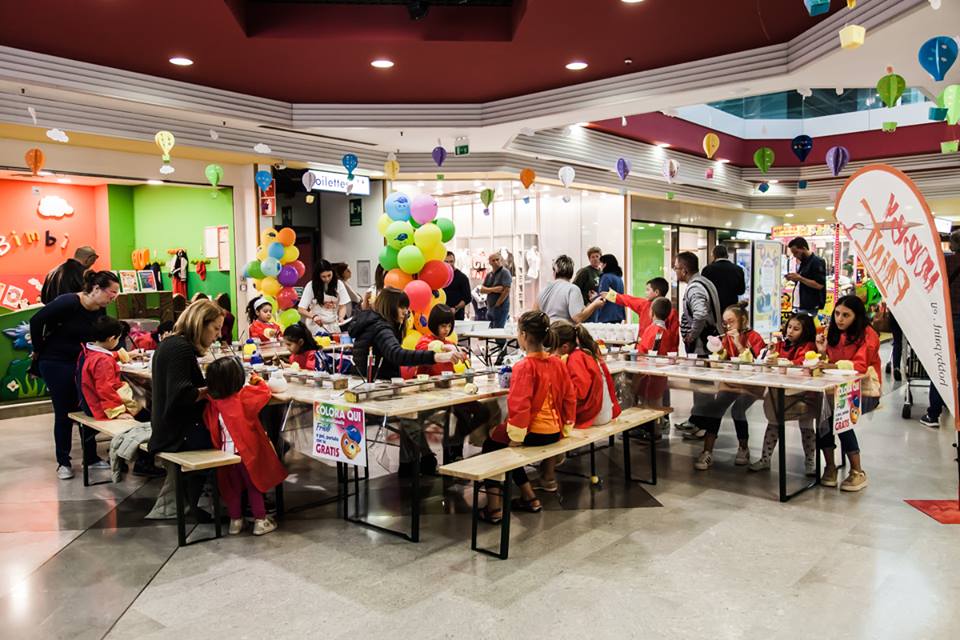 HOLIDAYS VILLAGES
Hobby Paint, as a guaranteed entertainment performance, directs its ceramic decoration workshops towards camp sites, resorts and holidays parks, that would like to include an original attraction on their list of activities.
For more than forty years at the best holidays villages on the Venice coastline, Hobby Paint has counted on mobile stands for one-day events that are highly attractive with a manual activity strongly appreciated by the public since they can keep a custom souvenir of their experience.
Hobby Paint workshop equipment is versatile and suitable for every situation -even in a small area-, is it possible to set up a stand without issue.
Establishments interested in hosting a permanent workshop, however, provided they have a suitable venue available during the full summer or winter season, can propose ceramic decoration with natural powders and firing in specially-made ceramic ovens.
In our gallery you can find examples of the manufacture of powder-decorated items.

PAINT RIDERS PROJECT
Paint Riders is the new partnership between three entertainment activities dedicated to kids. First Time Mini Bike and Paintball Fire Club joined Hobby Paint in a triple collaboration that ensures fun for children in every situation. Paint Riders proposes three activities during outdoor events, holidays parks, and more in general wherever kids are hosted.
A paintball battle fought with limited provisions of gel ammunition inside a properly equipped area, supervised by a tutor, a ride at a specific circuit on a mini electrical motorbike with a patented stabilization system, as well as decoration of a ceramic items, related to the previous activities.
Paint Riders ensures safety protection measures during paintball fights and motorbike rides for all guests and competitors. Paint Riders team members set up their stands in every outdoor layout providing people memorable fun in full safety.
Download for free our brochure and join Paint Riders world! Contact us for further information and find out how to set up your Paint Riders event. Follow us on Facebook and participate in a Paint Riders' experience near you!